This week,  Orange County Coastkeeper publishes its latest MPA Watch report, an analysis of human activity at Orange County's seven Marine Protected Areas (MPAs) in 2017. The report is based on recent data collected by Coastkeeper volunteers who patrol local MPAs to research and protect vulnerable ecosystems.
MPAs protect valuable marine environments by prohibiting or limiting activities like fishing, oil drilling or development projects. They create safe places for marine populations to grow and thrive, while also providing beautiful destinations for people to enjoy. By maintaining healthy marine environments and species within MPAs, non-restricted waters can offer healthy fishing stocks for sport and commercial fishers.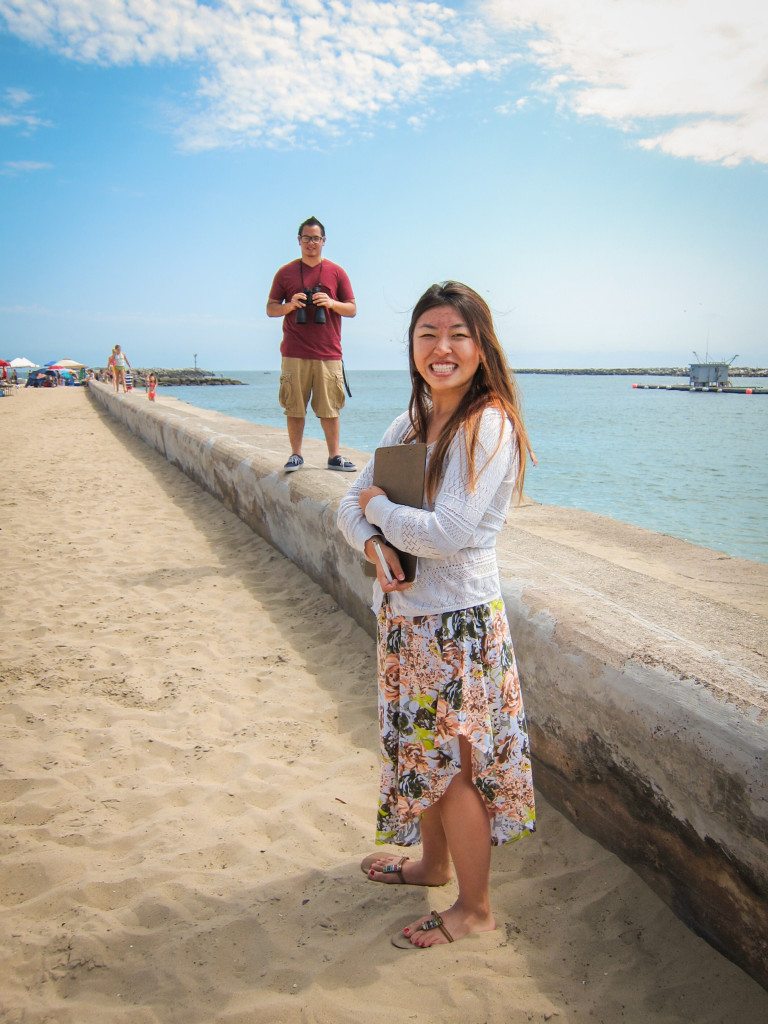 "Our data show that thousands of locals enjoyed our pristine, healthy MPAs last year. It's all thanks to the passionate volunteers who spend their time patrolling the waters that make Orange County so special," says Ray Hiemstra, associate director of programs for Orange County Coastkeeper. "It's an inspiring reminder that the health of our oceans is up to all of us."
Coastkeeper reports that volunteers counted 21,176 people visiting local MPAs during its surveys. 85.2 percent of observations were onshore recreational activities like swimming, sunbathing, running and wildlife viewing. Offshore activities like surfing, diving, snorkeling and boating comprised 14.8 percent of total activity.
The surveys found that more than 98 percent of recorded activities were non-consumptive, allowing marine life to thrive undisturbed. Volunteers also counted 101 potential violations of MPA regulations. Coastkeeper says these potential violations demonstrate a need for continued community education to inform the public how to sustainably enjoy MPAs. The organization also calls for increased enforcement of MPA regulations to hold violators accountable.
"When I learned that our government agencies need information on the activities occurring in our MPA in order to protect them, volunteering seemed like a great way to fill the gap," says Lauren Hisatomi, a Coastkeeper volunteer in the MPA Watch program. "I get to keep Orange County fishable and swimmable while spending time at the beach."
Volunteers in Coastkeeper's MPA Watch program receive classroom and field training to gather accurate, reliable information on human activity in MPAs. The program's ongoing research ensures MPAs continue to protect our coastal ecosystems so they can be enjoyed for generations.
To learn about volunteer opportunities with the MPA Watch program, please visit http://www.coastkeeper.org/mpa_watch.
To view the full 2017 MPA Watch report, click here.
To view a full list of Orange County's Marine Protected Areas, click here.
Photo Credit:  Orange County Coastkeeper
ORANGE COUNTY COASTKEEPER: Founded in 1999, the mission of Coastkeeper is to protect and promote sustainable water resources that are swimmable, drinkable, and fishable. Coastkeeper is a nonprofit clean water organization that serves as a proactive steward of our fresh- and saltwater ecosystems. We work collaboratively with diverse groups in the public and private sectors to achieve healthy, accessible, and sustainable water resources for the region.
We implement innovative, effective programs in education, advocacy, restoration, research, enforcement, and conservation.
For more information, visit www.coastkeeper.org or call 714-850-1965.