Mihaly Csikszentmihalyi, Co-Founder of Field of Positive Psychology, to be Commencement Speaker at Soka University
Posted on April 19th, 2017
Daniel Habuki, PhD, president of Soka University of America, is honored to announce that Mihaly Csikszentmihalyi, PhD, will be SUA's Commencement Speaker on May 26, 2017.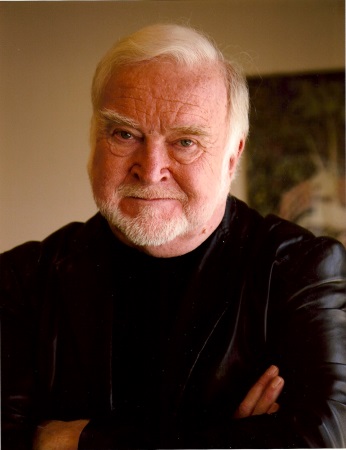 Csikszentmihalyi was born in Fiume, Italy (now Rijeka, Croatia), to Hungarian parents. He left Italy in 1956 to study in the United States and received a PhD in Human Development from the University of Chicago in 1965.  He started teaching at a nearby college and began developing the basic model of the flow experience. In 1970 Mihaly returned to the University of Chicago, where he became Chair of the Department of Psychology.
In 1999 he accepted an offer to teach at the Drucker School of Management of the Claremont Graduate University in California, where he later started the first doctoral program in Positive Psychology.  He is currently the Co-Director of the doctoral program in Positive Developmental Psychology, in the Department of Behavioral and Organizational Sciences at Claremont.
He is the co-founder of the field of Positive Psychology, and the author or co-author of 250 peer-reviewed articles and 19 books, translated into 26 languages.
Csikszentmihalyi is considered the world's leading researcher on positive psychology. He once said: "Repression is not the way to virtue. When people restrain themselves out of fear, their lives are by necessity diminished. Only through freely chosen discipline can life be enjoyed and still kept within the bounds of reason."
Csikszentmihalyi was awarded the Clifton Strengths Prize in 2009 and received the Széchenyi Prize in Budapest in 2011.  He sits on the Board of Trustees of the International Positive Psychology Association, an organization he co-founded in 2001.
"We're very proud that Soka University is welcoming Dr. Csikszentmihalyi," added Dr. Habuki.  "Our mission is to foster a steady stream of global citizens committed to living a contributive life.  Discussions on happiness, creativity and positive approaches to life and peace are central to our core values.  We hope that this Commencement will help empower students to live happy and productive lives."
Soka offers an 8:1 student/faculty ratio, average class size of 12, and study abroad for every undergraduate student (included in tuition.)  Admitted students whose annual family income is $60,000 or less may be eligible for Soka Opportunity Scholarships which cover full tuition.
Additional scholarship opportunities are available for higher income levels. About 60% of Soka University's students come from the US and 40% have come from more than 50 other countries.   www.soka.edu
by