SEVENTEEN NEW MEMBERS JOIN THE ELKS IN MARCH 2017
Posted on April 20th, 2017
Mission Viejo, Saddleback Valley Elks welcomed a class of seventeen  initiates in March. The new Elks are: Anthony Andrade, Larry Brown, David Goff, Steve Heinemann, Michael and Catherine Leahy, Joshua Owsley, George Seney, and Steve Stroud all of Mission Viejo. Also becoming members are: Richard Calderon of Trabuco Canyon, Darlene Daily of Laguna Woods, Thomas Kitchens of Huntington Beach, Dana Lamphere of San Clemente, Richard Penkava of Lake Forest, and Jack Weed of San Juan Capistrano.
New Elks Seated L to R Dana Lamphere, Catherine Leahy, Darlene Daily, ER Mike Long, George Seney, Richard Calderon, and Richard Penkava. Standing L to R: Jack Weed, Michael Leahy, Joshua Owsley, Anthony Andrade, Jay Savedra, David Goff, Thomas Kitchens, Larry Brown, Steve Stroud, Gregory Allen, and Steve heinemann.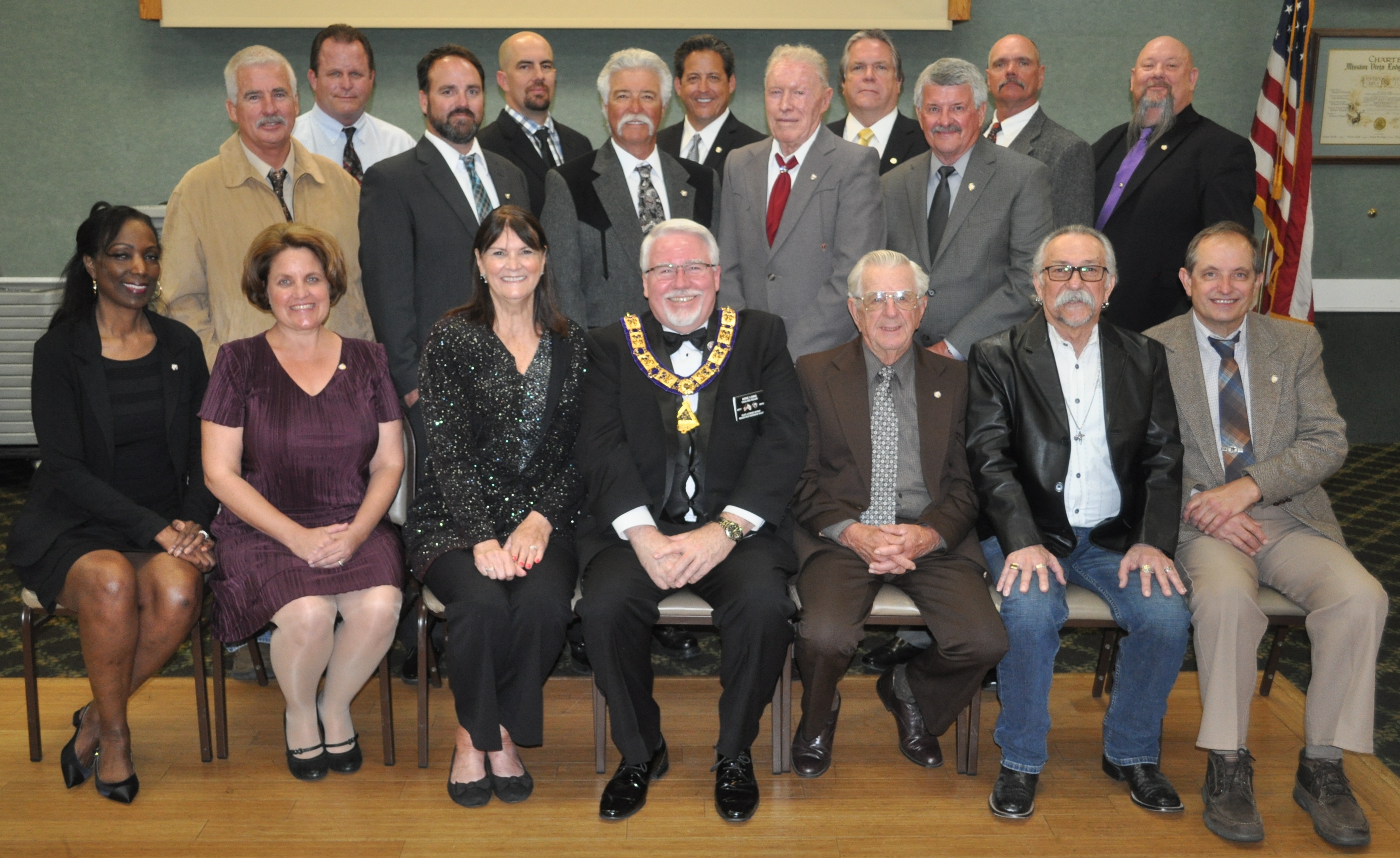 Lodge Exalted Ruler (President) Michael Long and his newly installed corps of officers conducted the impressive ceremony. After the initiation, new Elks were given the opportunity to tell the assemblage a little about their background and families and they were asked why they decided to join the Elks. Stories were interesting and varied with some new members retired, some still working, but all with one thing in common. That was a desire to give back to the community and the less fortunate. They chose the Elks because they felt it was the best way to participate in a variety of charities. Some expressed a specific interest of helping with youth activities. Others said they wished to be involved in the Lodge's very active Veteran's program. A number of new Elks mentioned they looked forward to enjoying the sociability of the Lodge and it's members while helping in any way they might fit in.
Exalted Ruler Mike Long addressed the new Elks saying, "We will welcome any amount of service you care to offer. I know some of you are still working and have limited time to give, but we can find something that suits you for one hour a month to one hour a day. There are so may worthy causes right here in our own Saddleback Valley Community, and our whole mission is to support as many of them as we can. That is why I selected as my motto for the coming year 'Elks Building a Better Community' and that is why we need your help."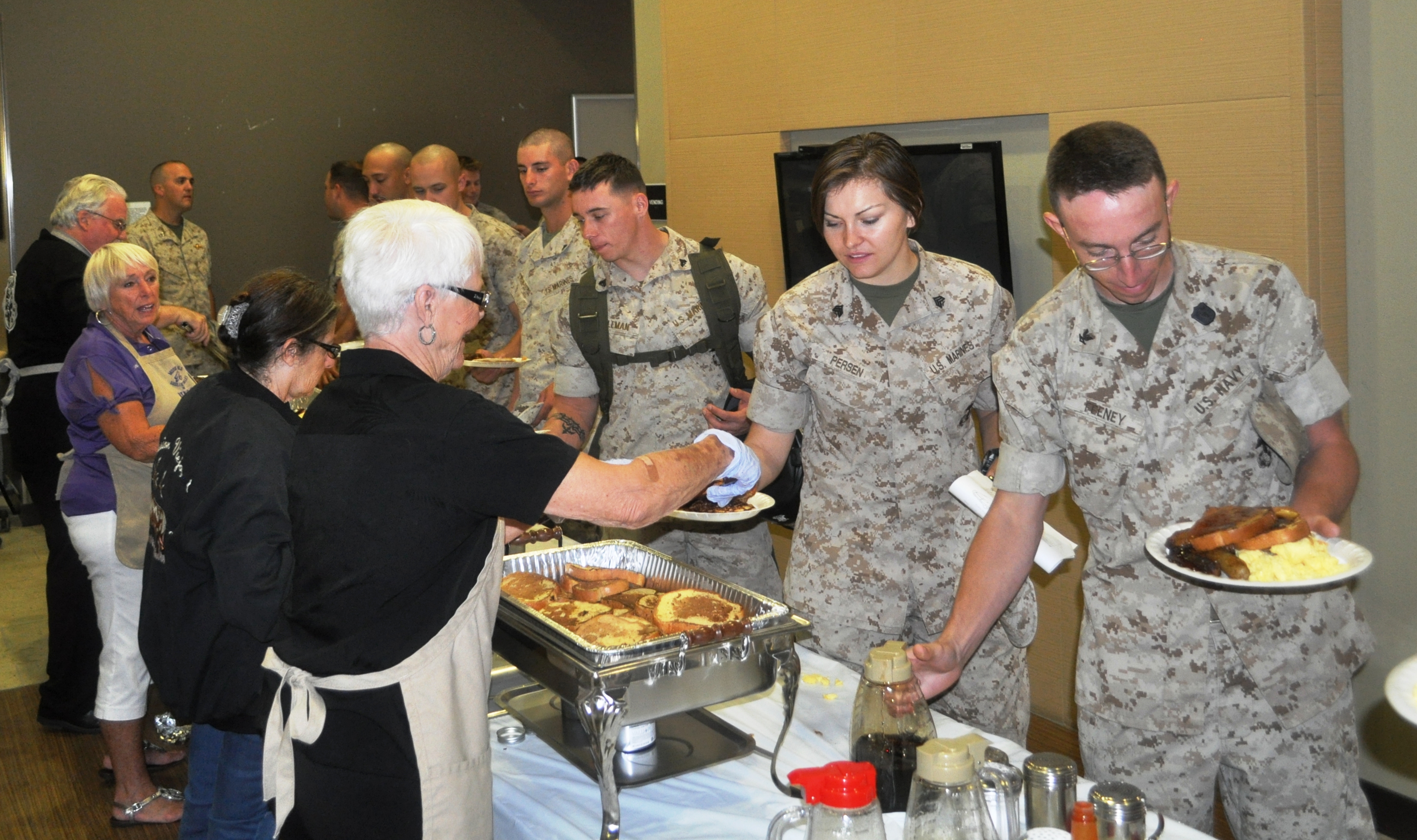 Long also reminded everyone that we as Elks commemorate the 51st Anniversary of the Vietnam War on March 29th, and that we should be forever grateful for the Heroism, Devotion, and courage of the more than 9 million Veterans who served during the Vietnam War. The Mission Viejo/Saddleback Valley Elks Lodge #2444 is celebrating 48 years of service to Saddleback Valley Communities. It is one of 10 lodges in the Orange Coast District of the Benevolent and Protective Order of Elks (BPOE) whose headquarters is in Chicago, Illinois. The BPOE is a charitable organization with a 149 year history of giving. "Elks Care Elks Share" For information regarding Elks programs or membership, call 949 830-3557.

Andy Costello
Grand Lodge Area 7
Public Relations & Marketing Committeeman
by