CAMP PENDLETON MARINES TURN THE TABLES ON ELKS VOLUNTEERS
Posted on April 20th, 2017
Members of the Mission Viejo / Saddleback Valley Elks #2444 traveled south to Camp Pendleton. Their mission was to present an Elks Certificate of Appreciation to Command Team Advisor CLB-11, Mary Reynolds at the 2017 MCCS Camp Pendleton Volunteer Recognition Ceremony, on base at Camp Pendleton, Oceanside, CA.
Elks present Certificate of Appreciation to Command Team Advisor CLB-11, Mary Reynolds L to R: Mary Reynolds , MV Elks PDDGER Harvey Boelts, Elks Kitchen Manager Pam Mackey, Public Relations and Leading Knight Mike Klinger, Lecturing Knight David McLeod (Past Lodge President)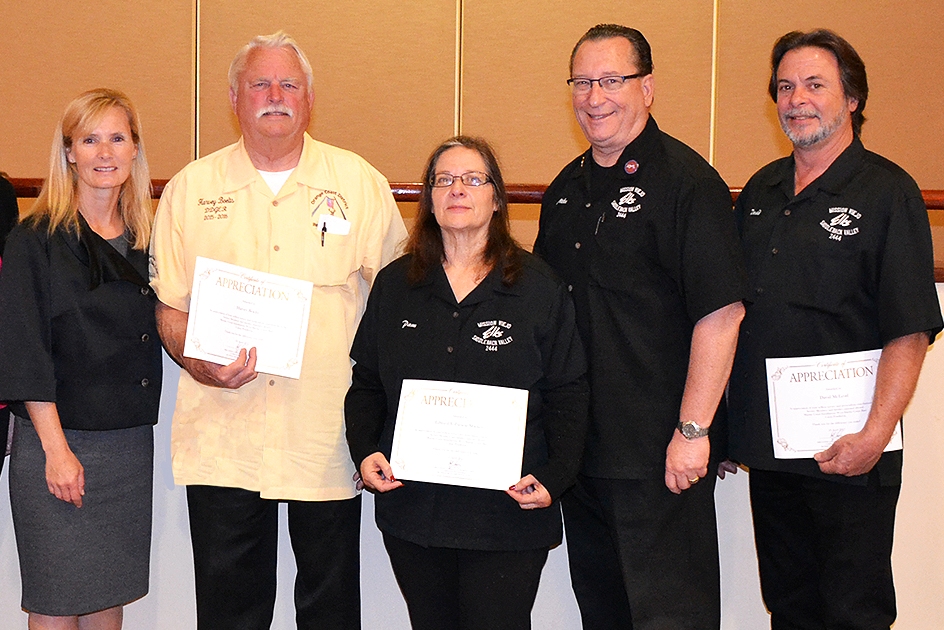 The Pacific Views Event Center was full-to-capacity as the award was made. Elks Past District Deputy (PDDGER) Harvey Boelts thanked Command Team Advisor Reynolds for her husband's service, Lt. Col Patrick J. Reynolds and said, "The Mission Viejo Saddleback Valley Elks will always be here for your Team and look forward to a lasting relationship".
The Marines then presented awards for Volunteers of the Year: Youth, Civilian, Military, Team, Small Unit and Large Unit. The Mission Viejo Elks were surprised and honored with Certificates of Recognition for their continuing support of Marines and their families, for serving breakfast to over 300 Marines prior to their deployment one early morning, to hosting a steak dinner for the spouses of the deployed at the "Tacky Ball".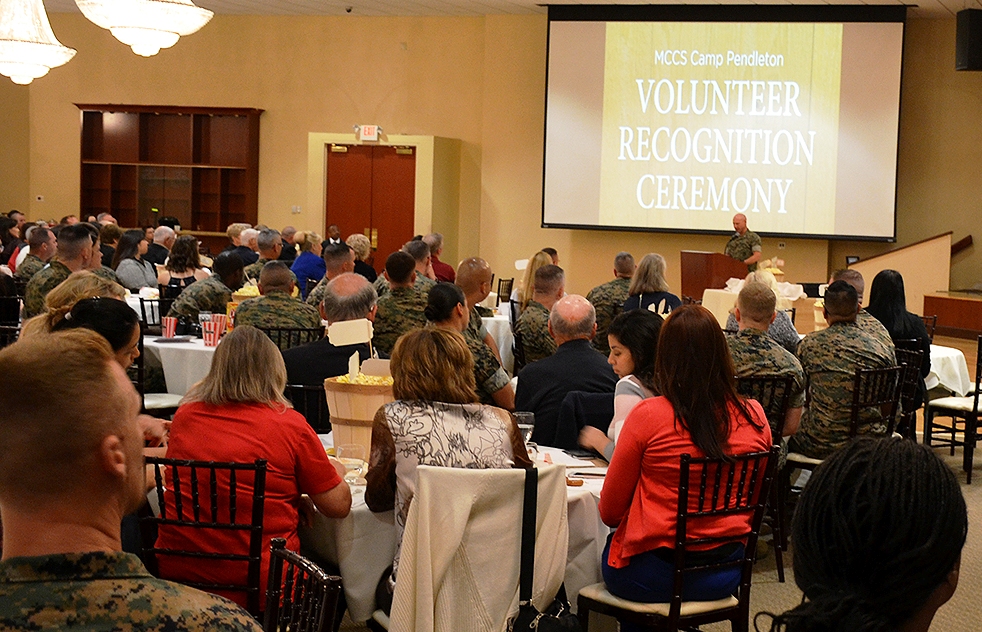 Command Team Advisor Reynolds stated, "We are so grateful that the Elks have taken our group under their wing. It's tough right now that the Team is deployed, but the Elks have stepped right up to fill some emptiness. We really appreciate everything the Mission Viejo Elks have done and you are always welcome on the base."
The Mission Viejo/Saddleback Valley Elks Lodge #2444 is celebrating 48 years of service to Saddleback Valley Communities. It is one of 10 lodges in the Orange Coast District of the Benevolent and Protective Order of Elks (BPOE) whose headquarters is in Chicago, Illinois. The BPOE is a charitable organization with a 149 year history of giving. "Elks Care Elks Share" For information regarding Elks programs or membership, call 949 830-3557.

Andy Costello
Elks Grand Lodge Area 7
Public Relations & Marketing Committeeman
by