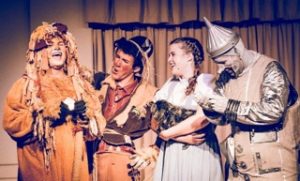 The Laguna Niguel Community Theatre closed their stellar performance of The Wizard of Oz this last week. Just two years old, the company burst  forth with professionalism and talent.  Founded by local Theatre Teacher Jeremy Golden, they state their mission as being "dedicated to producing dramatic art by, with and for the citizens of Laguna Niguel. We are a like-minded community of artists wishing to produce work that is artistically brave, morally responsible, and community-minded."
The Company has grown from putting on a summer musical to providing Theatre arts classes for kids to adults. More information can be found here: http://lagunanigueltheatre.org/education/#adultacting.
–
The Wizard of Oz ran for two weeks at Sea County Senior & Community Center in Laguna Niguel California.  The cast, Directed by Jeremy Golden,  featured a wide rang of age and talent ranging from child actors to seasoned adults.
The Orchestra, directed by Taylor Estep, expertly provided a whimsical ambiance for actors to springboard off of.
The famous and adored roll of Dorothy was portrayed by 14 year old Emilie Manville. Manville's voice  soared above in the timeless  "Over The Rainbow". She was also a proficient dancer doing the "Jitterbug".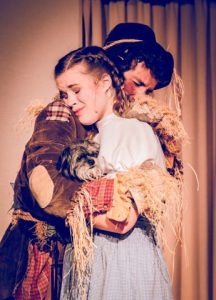 Speaking of Jitterbugs, Kassidy Ordish danced her heart out as Jitterbug Leader. Ordish's boundless energy and quick step filled the Theatre with joy and elation.
Justin Bright shined as The Cowardly Lion. With his grandiose lisp and lovable nature, Bright wowed the audience with his breakout solo "If I were King of The Forest". We won't be forgetting this Cowardly Lion anytime soon.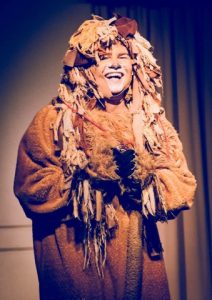 Joseph Manville brought class and style as the Tinman. His warm tenor and stellar emoting kept the audience wanting for more.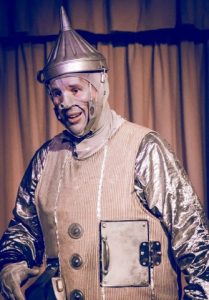 Highschooler Nico Zani wasn't afraid to get  physical and down on the ground in his roll as lovable goofball, The Scarecrow. Seemingly boneless, Zani threw himself around the Theatre in whimsical numbers such as "If I Only Had A Brain."
Makeup (Rose Krol) and Costumes (Brigitte Harper) perfectly set the scene for this ageless Classic.
From country folk to Ozians, to flying monkeys to Jitterbugs, this all ages show stole the hearts of many audience members and left them with a smiles on their faces.  I can't wait to see what this Community Theatre has in store next!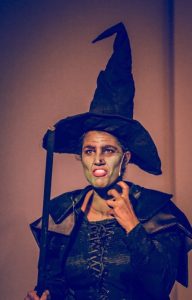 [Charlene DeCicco as the Wicked Witch]
More information here! http://lagunanigueltheatre.org/
*Photos from Jeanette Ordish
Brigitte Rose
Entertainment Editor
Aliso Laguna News/ Green Local News
by